Sake Sommelier United States of America – Florida

School: Florida Wine Academy
Sake Educator: Guilherme de Macedo
Website: floridawineacademy.com
Email: info@floridawineacademy.com
Courses Run: Introductory Sake Professional and Certified Sake Sommelier
Florida Wine Academy® is the leading provider of wine, spirits and sake education in Florida. We offer Sake Sommelier Association, WSET (Wine & Spirit Education Trust) and Wine Scholar Guild courses.
Additionally, Florida Wine Academy® offers consulting and on-site training services for restaurants, bars, and wine retailers. These trainings include wine list design and staff training on wine pairing, handling, and service. Trainees come away with a deeper understanding of the products they sell, which results in better guest satisfaction and sales growth. We also work with private collectors on cellar management; advice on buying fine and rare wines and when to taste them; auction representation.
Finally, we offer special seminars, educational tastings, and corporate events. Original curriculums for Grape to Glass, the Lab Series, and a Bordeaux Masterclass are some of the most recent additions to our schedule. We regularly work together with outside educators to bring additional courses for our students, including Master of Rioja DOCa.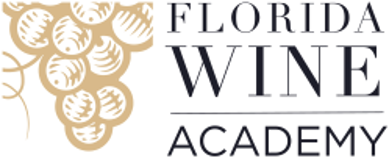 GUILHERME DE MACEDO, MBA, MSS, WSET Level 3 Certified, Kikisake-Shi
Guilherme de Macedo is the Co-founder and General Manager for the Florida Wine Academy.
Mr. Macedo has a BA and MBA in Business Administration and has worked in the Chemical industry for more than 15 years. His professional career led him to work in Germany, Switzerland, Brazil and Central America and he is fluent in 4 languages.
At the Florida Wine Academy, he is responsible for the Sake Education Program. He is also responsible developing new partnerships with corporations, associations, and chambers of commerce, oversee all back office activities and ensure quality control at all levels.
Mr. Macedo is a Master Sake Sommelier (MSS) and a Sake Educator by the Sake Sommelier Association (SSA). He is an International Kikisake-Shi, Japanese Sake Adviser by the SSI (Sake Service Institute) and WSET Level 3 Sake Certified. Mr. Macedo is also a Certified Sake Professional by the Sake Education Council. Additionally, Mr. Macedo has the WSET Level 1 in Spirits, Court of Master Sommelier Level 1 and passed the WSET Level 2 Award in Wines and Spirits with distinction.