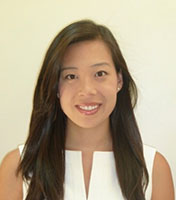 E-mail: SSA.Segawa@gmail.com
Educator: Mai Segawa
Mai Segawa, from Washington, D.C, is a Certified Saké Educator for North America. She completed her Saké Sommelier Certification with London SSA and passed with distinction. She also received her Advanced Saké Sommelier training in Japan.
In the United States, she completed her advanced certificate in Saké with the Grape Experience Wine & Spirit School, a California-based wine school approved by the UK's Wine & Spirit Education Trust.
She holds a master's degree from University of Oxford and a Bachelor of Arts degree from Case Western Reserve University. She is a co-founding member of European Tea Society based in the U.K.