Vincenzo started his journey in wine world many years ago. He is a winelover, but wines tasting was not enough for him. He attended the standard sommelier course in Rome, and his curiosity moved him to go deep in his knowledge. After visit Japan, he was captivated by Japanese culture and food, particularly sake. Vincenzo is master sommelier, taster and educator for AIS (Italian Sommelier Association). In the last years he developed a great experience also in Albanian wines and spirits.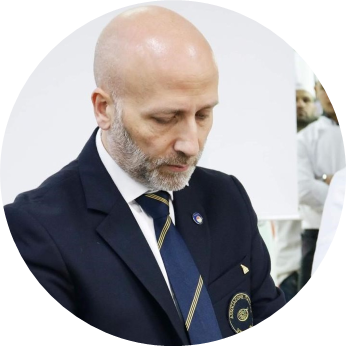 In 2019 AIS Club Albania was founded with the aim to disseminate wine culture and knowledge in Albania.
They arrange courses for wine & sake sommeliers and events where is possible to taste Italian wines and learn about sake.