Welcome to the World of Sake
The Introductory Sake Professional course is the first step to joining the Sake Sommelier world. Designed to provide an entry into sake education without the commitment of a longer course, the Introductory Sake Professional provides a unique opportunity for enthusiasts and hospitality workers to expand their sake knowledge. Subject covered in the course include
What will I learn?
An Introduction to Sake Production
Learn about sake ingredients and their function in brewing.
Study the History and Culture
Discover the history of sake brewing and its place in Japanese society.
Introduction to Tasting Sake
Learn the fundamental steps of tasting sake and how to differentiate between different designations.
Serving Etiquette
Discover how to serve sake like a professional!
Interactive Learning Experience
Formalise your sake experiences with workshop-based learning; and further your passion for sake in our short-format course.
Earn a Lapel Pin and a Professional Qualification 
Advance your career in food and beverage or just learn some new tricks to show off to your friends – our courses are well know globally for their high standards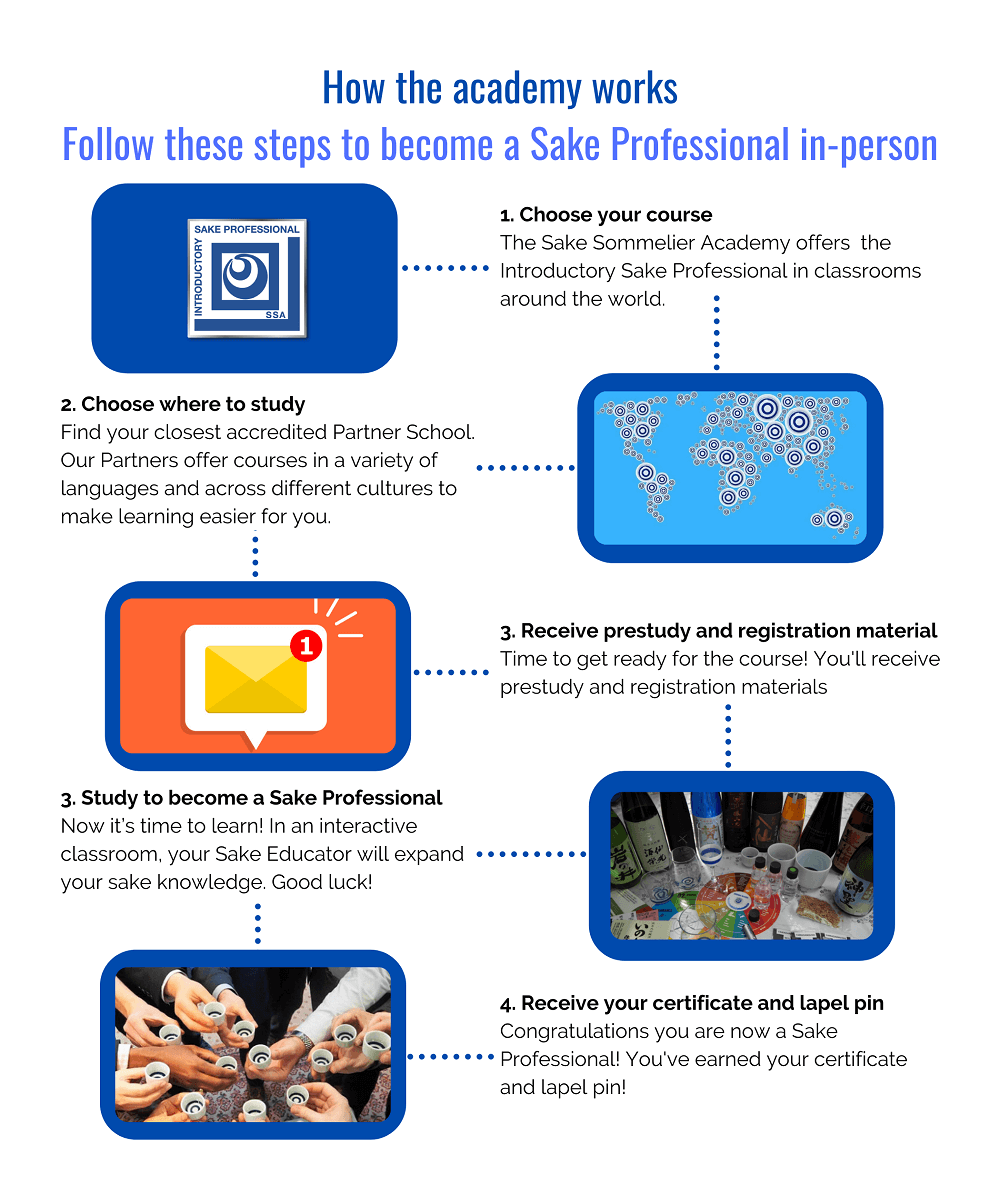 The Introductory Sake Professional course is a registered trademark ®
We offer the Introductory Sake Professional course in person. Our Sake Educators offer courses in a variety of languages and across different cultures to make classroom learning easier for