Stephen is the Purchasing Manager at Edmonton Alberta's Sherbrooke Liquor – a successful, family-owned liquor store. For the last ten years, he has been responsible for curating one of the largest selections of craft beer and sake in Canada, receiving much publicity and acknowledgment for his success. Stephen has been featured in articles by the CBC (Canadian Broadcast Corporation) and received the inaugural Community Builder of the Year award from the Alberta Small Brewers Association in 2018.
In 2022, Stephen earned his Certified Sake Sommelier and Sake Educator qualification from the Sake Sommelier Association and looks forward to spreading his love of sake throughout Canada. Outside of the industry, Stephen holds a bachelor's degree in Psychology from the University of Alberta, and is an avid music lover – he has produced four albums of Ambient music released from record labels outside of Chicago and Montreal.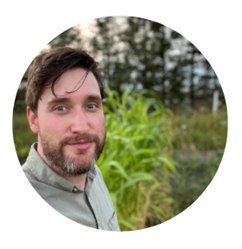 Sherbrooke Liquor is a family-owned, independent liquor store serving across two locations in Edmonton Alberta. The business has been running since 1998 offering one of the largest selections of craft beer and sake in Canada and beyond. Sherbrooke has been named one of the Best Bottle Shops in the World (https://www.ratebeer.com/ratebeerbest/2020/places-by-country) and has earned the Retailer of the Year Award 4 years running from the Alberta Small Brewers Association.
The Sherbrooke team are a group of passionate and knowledgeable individuals who delight in sharing their love of beer, wine, spirits, and sake with their customers. The company is also an active contributor and participant in both the local community (through hosted and supported events) and the wider industry.