Born and raised in Canada, Montrealer by heart, Tokyoite by spirits; Yves-Martin landed in Luxembourg in 2020 after spending more than 15 years living & working in Japan.
Passionate about Japan and its culture, Yves-Martin studied at the renowned Waseda University in Tokyo before starting his professional career as a Coordinator for International Relations for the City of Yokohama in Japan. After a re-orientation into the financial world, Yves-Martin spent the last 10 years working in Marunouchi, the heart of Tokyo. Yves-Martin wisely used his time in Japan to travel around the country in order to taste and enjoy the local delicacies and sake, becoming more and more fascinated by the subtleness of pairing food with sake. Now relocated to Europe and being the first SSA certified sake educator in Luxembourg, Yves-Martin is really enthusiastic to share his fervour about Japan, its culture and its national beverage!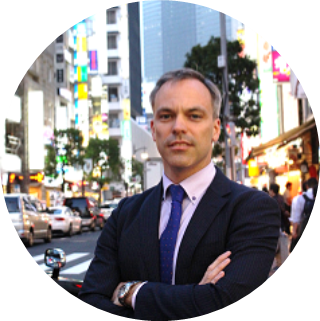 sa.Kura, established in 2020 by Global Link S.À.R.L, emerged from the fortuitous encounter in Luxembourg between SSA Certified Saké Sommelier Yves-Martin Boisclair and SSI International Kikisake-shi Makiko Gräfin von Oberndorff. They decided to combine their vast international experience to bring to Europe a unique and authentic Japanese experience centred around traditional craftsmanship. sa.Kura is conscious to offer a genuine, refined and complete Japanese experience and organized itself around three pillars:智(Chi -Wisdom), 感(Kan – Senses) and 伝(Den – Traditions). Hence Japanese sake education was selected as the basis of the sa.Kura brand since it caters to the intellect (learning), the senses (tasting) and traditions of the Japanese culture.