Sake Sommelier New Zealand

School: Zenkuro Sake Brewery
Sake Educator: David Joll
Website: www.zenkuro.co.nz
Email: info@zenkuro.co.nz
Courses Run: Introductory Sake Professional
Zenkuro is New Zealand's first and only sake brewery! Based in Queenstown, Zenkuro produces premium hand-crafted Junmai sake with certified Japanese rice and water from the Southern Alps. The Zenkuro name is a source of pride and determination for New Zealanders. The name translating to 'All' (Zen) 'Black' (Kuro).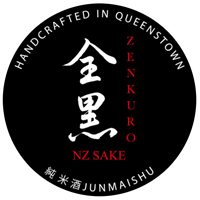 David Joll first went to Japan as a 17-year-old high school student. This was the beginning of a never-ending love affair with Japanese culture and lead to him majoring in Japanese language at Auckland University and a further two years of post-graduate studies in Japanese culture at Shizuoka and Hototsubashi Universities in Japan. After 10 years' experience as a "salaryman" in Tokyo and 20 years as a Japanese speaking hiking guide, in 2015, David decided to focus his passion for Japan on shudo 酒道 – the way of sake. Since then, he has been the Head Brewer at New Zealand's first and only sake brewery, Zenkuro Sake. Fluent in Japanese, David has studied under some of Japan's best sake brewers and sake educators in Japan and around the world, and now together with his small team of like-minded kurabito, he is producing a unique style of award-winning sake in Queenstown, NZ, while spreading the word about the wonders of shudo – the way of sake.