Sake Educator

Singapore

School: Wine Language
Sake Educator: Jon Chan and Daphne Leong
Website: http://www.winelanguage.sg/
Email: info@winelanguage.sg
Social Media:        
Courses Run: Introductory Sake Professional & Certified Sake Sommelier
Jon Chan
Jon has a wealth of experience in the wines & spirits and hospitality industry. He has worked in various establishments within the industry, from sales & marketing to retail and F&B operations. Being in the industry, he knows what is required to raise the bar in hospitality services and knowledge. He aims to impart his skills in services and wine & spirits knowledge to employers and employees to bring hospitality services to a greater height through training and education as a Certified Hospitality Trainer.
He was one of the key speakers for The Metropolitan Workshop organized by mypaper, the local bilingual newspaper, on the topic, Wine Etiquette: A Networking Strength. In the inaugural ProWine Asia in 2016, Jon was invited to be a key speaker for WSET Masterclass on the topic, A World of Sherry.
On a lighter side of Jon, he loves to cook, swim and scuba dive. He enjoys a glass of wine over dinner, movies and reading from his library of wine related books!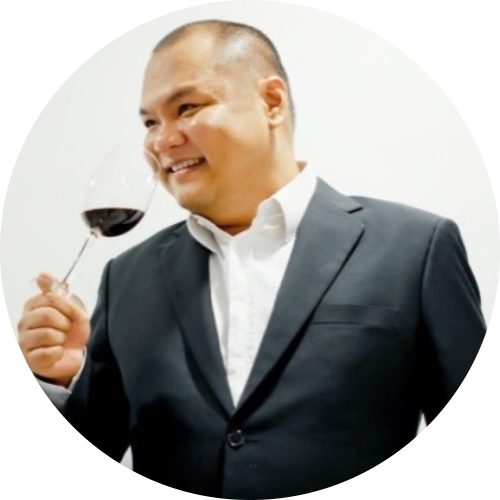 Daphne Leong
Daphne started in the food & beverage industry in coffee and wine retail, and moved to various roles in operations, management, and procurement in various established brand names. Being in the industry, she understands the in-and-outs, and various needs of its professionals.
Meeting like-minded in previous workshops piqued Daphne's interest to share the joys of any new discoveries (of regions, varietals, brands, etc), and joined Wine Language as an Associate Trainer. She also hopes to bring the professionals' pursuit of knowledge to a greater level, as she continually improves her own.
Daphne was a key wine speaker for WSET in ProWine Asia 2018 on the subject, Indigenous Black Grapes of Italy.
Besides feasting, Daphne loves to experiment in the kitchen and in the bar. To keep her gluttonous ways in check, she's a competitive paddler, and an avid fan of scuba diving and snowboarding!
Wine Language
Wine Language Pte Ltd was founded in 2013. We are Singapore's premier wine, sake & spirits education and training provider. We work with our accredited partners globally to bring in the best programmes available.
Training with us can be a breeze, yet exciting! Our courses and workshops are conducted by qualified and experienced trainers, sharing their knowledge of wines, spirits, sake, shochu and more. Their relevant experience adds value during the sessions. Every session is well facilitated with the relevant resources.